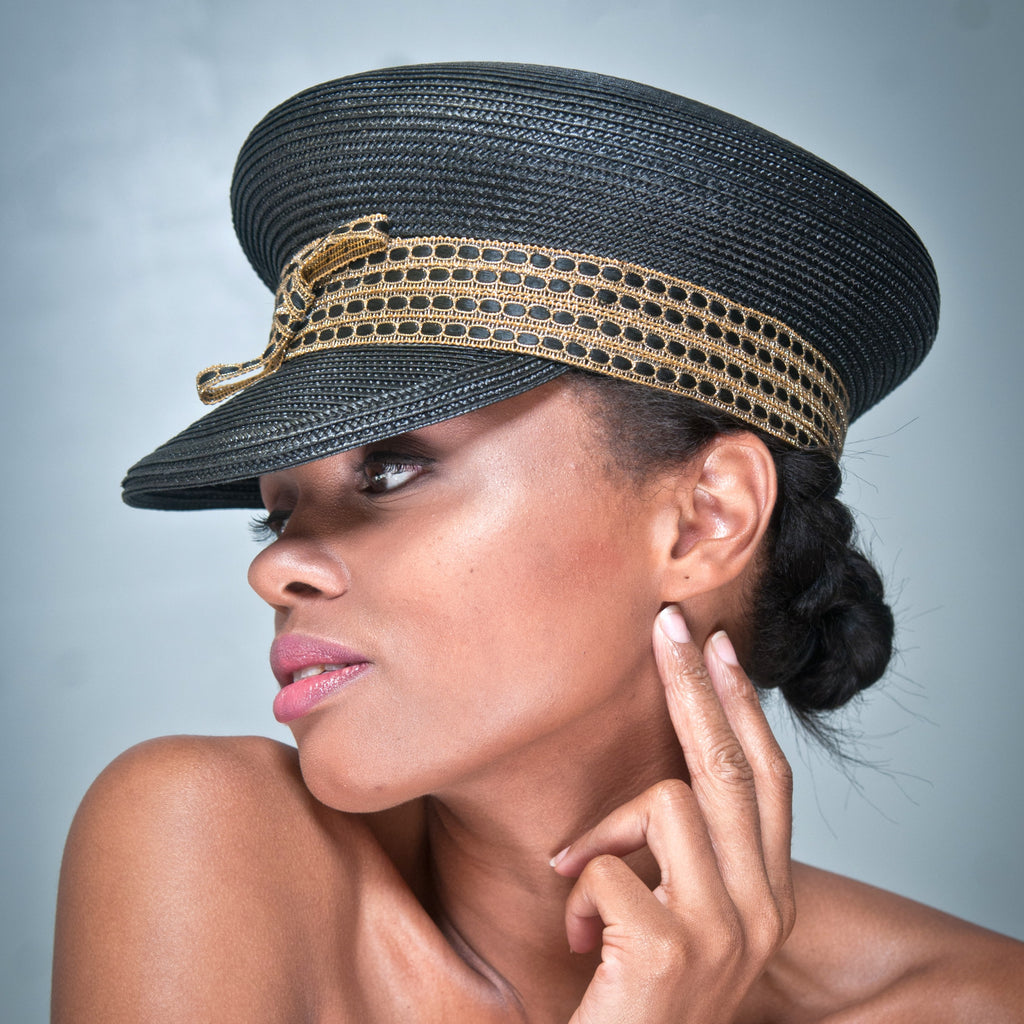 Hats are one of the most stylish and versatile accessories. They don't just provide sun protection and hide greasy hair on bad hair days, but also instantly turn any outfit cool and chic. However, there is always this one obvious downside to wearing a hat: the dreaded hat hair. Dented and flat hair can never be good. Luckily, we have a solution for that. Here are two easy hairstyles that you can wear under your hat to avoid hat hair and look gorgeous at the same time:
1. French braid side twist
This is one of the best hairstyles to avoid awkward, dented hair in the front. Here's how you can achieve this hairstyle:
Take two sections of hair from the front and start twisting them together, going towards the back of your head.

Now, just like you would with a French braid, pick up small sections of your hair along the way and add to the outer pieces of the original sections as you continue to twist them.

Continue to do so until you reach the end of your hair, at which point, secure the braid with a clear elastic.

Now section your remaining hair into two sections and braid them using the twisted hair as the third section.

Once you reach the end, tie the braid with a clear elastic. Loosen the braid and pull a few strands out for a more relaxed and natural look.
2. Gibson roll
This uber elegant and easy-to-do hairdo is perfect for black-tie weddings and also works great for girls with curly and wavy hair. With some practice, you will be able to achieve this style in a few minutes.
Tie your hair securely in a low ponytail using a rubber band

Slide the rubber band down the ponytail to create a gap between the rubber band and your scalp.

Create a little "nest-like" hole in the space above the rubber band.

Twist your ponytail and start tucking it into the nest you made in the previous step.

Once all you hair is tucked in and hidden, secure it in place with bobby pins. Pin the sides of the hairstyle as well. 

Now, all you have to do is spray some hairspray to keep the strands in place.
These are some of our favorite hairstyles to rock under our hats. For more such hairstyle ideas and inspirations, stay tuned for our upcoming blogs.
Visit our online store to shop for a range of hats that can definitely up your fashion game, regardless of your hairstyle. And if you have a summer wedding to attend, check out our wedding hats for short hair styles as well as long.